Stephanie Jenkins joins Parker Bryan Family Law as Partner
We are honored & delighted to welcome our new Partner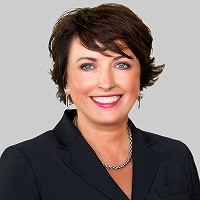 to Parker Bryan Family Law (Parker Bryan Britt Tanner & Jenkins PLLC)
For more than twenty years, Stephanie has advocated for families throughout the Triangle, and across North Carolina, as they navigate all aspects of family law.
Complex equitable distribution and domestic violence issues, as well as cases determining child custody, child support and spousal support, require competent, focused and experienced representation, both for the parties and any children involved. Stephanie is a legal professional who possesses all of those qualities, and more.
Before becoming a Board Certified Family Law Specialist, Stephanie spent six years as a Wake County prosecutor. Her trial experience, both as a prosecutor and a defender, bolsters Parker Bryan Family Law's  ability to represent clients in family law cases which include criminal matters. Stephanie has tried dozens of jury trials, setting her apart from most family lawyers in the state. In fact, she obtained the largest verdict ever in an alienation of affection and criminal conversation case, in excess of $30 million.
Stephanie's reputation as one of the most skilled domestic relations, family, and divorce attorneys across North Carolina has garnered the respect of her peers year after year. She has been selected for inclusion in The Best Lawyers in America in the specialty of Family Law, editions 2010-2020.  She has been named a Super Lawyer 2012-2020 and has been selected as one of the Top 50 Female Lawyers in North Carolina. She has been named in the Business North Carolina Legal Elite.
Stephanie is a graduate of Davidson College and the University of North Carolina School of Law.
stephanie.jenkins@parkerbryanfamilylaw.com
Call 919.833.3115 to inquire about scheduling a consultation.