The Evolution of Parker Bryan Family Law
John Hill Parker joined forces with Joe Cheshire in 1978 combining family law and criminal law practices. For the next 40 years, the family law and criminal law practices grew in number, reputation, and skill. John Parker retired from the full-time practice of law at the end of 2018 and the Parker Bryan Family Law practice was a natural evolution. The headquarters of Parker Bryan Family Law remains located in downtown Raleigh in the office space it has occupied since 1978 but the firm is growing and expanding into eastern and central North Carolina offering representation in Wake County, Chatham, Durham, Orange, Moore, Johnston, Cumberland, Lee, and Harnett counties, plus others. Our lawyers, combined, have real-life litigation experience in over one-third of North Carolina's counties.
The building that houses our practice is as strong and resolute as the family lawyers that work inside. The headquarters office of Parker Bryan Family Law is in downtown Raleigh at 133 Fayetteville Street. The Masonic Temple Building was the first reinforced concrete skyscraper erected in the state of North Carolina, built between 1907 to 1909. The building is a designated Raleigh Historic Landmark and is listed on the National Register.
For more about our Reception Desk History, Click here.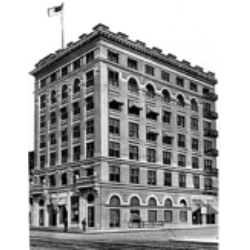 Historic view of the Masonic Temple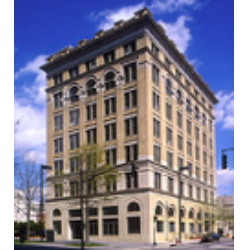 Masonic Temple Building - Now